AODE Machinery appeared on the 16th RubberTech China
2019-04-16
The 16th RubberTech China was held grandly in Qingdao International Convention Center from April 9, 2019 to April 11, 2019. This exhibition was unprecedented. The exhibition hall covers an area of more than 30,000 square meters. More than 500 companies appeared on this exhibition with core products. This exhibition focused on rubber machinery and tire products, and also involved a series of rubber peripherals such as tire products and raw materials. AODE Machinery attached great importance to this exhibition. Mr. Wan Li, general manager of AODE Machinery (Tianjin) Co., Ltd., led all members of Rubber Division to participate in this exhibition. In addition, Zhou Dingguo, inspector general of AODE Headquarters, also participated in this exhibition, and gave professional affirmation to this exhibition.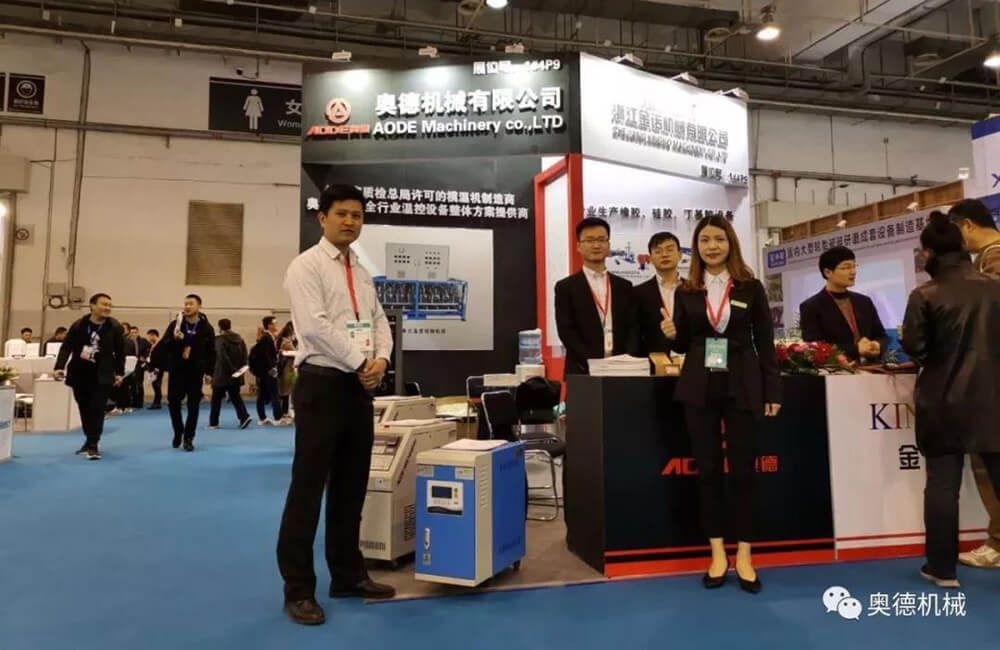 Dalian Huahan Rubber & Plastics Machinery Co., Ltd, Dalian Second Rubber & Plastics Machinery Co., Ltd, Dalian Rubber & Plastics Machinery Co., Ltd, Dalian Deyu Machinery Co., Ltd., and other representatives of rubber machinery industry in Dalian joined this exhibition. Industry experts gathered for the industry focus in 2019.

At this exhibition, AODE Machinery made further communication on the use experience of the above supporting customers so as to better serve the rubber industry, and further discussed how to improve the popularity and exposure of the industry. It was summarized that AODE Machinery could seek in-depth cooperation and try a series of methods such as joint exhibition for such exhibitions.
AODE Machinery was highly recognized by domestic and foreign merchants and peers at this exhibition, which made the company gain more influence in the rubber industry. AODE Machinery upholds the business philosophy of "Innovation, Quality, Integrity, Service and Focus", and continues to provide better integrated temperature control solutions for most rubber industry participants.