2018 Dongguan DMP of AODE — industrial temperature control balance master ended perfectly. Let's meet in Shenzhen in 2019!
2018-12-05
Warm congratulations on the successful closing of the 8th Dongguan International Exhibition on Foundry and Die-casting Industries at Dongguan Modern Convention and Exhibition Center. DMP Dongguan Machinery Exhibition (Guangdong International Robot and Intelligent Equipment Exposition) is machinery fair with scale and influence in South China. There are eight themed exhibition halls, covering an area of 114,000 square meters. There are nearly 1,400 exhibitors and more than 6,200 booths. Metal forming, plastic forming, cutting machine tool, machining center, plate working/laser equipment, measuring/testing instrument, robot, automation and other products were exhibited, presenting a feast of mold processing equipment and visual impact for people from all walks of life.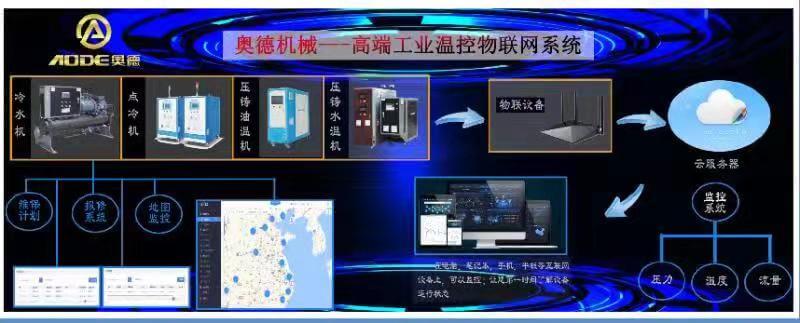 Machinery appeared on the site of the exhibition with "intelligent Internet of Things die casting temperature control island integrated solution" and "Industry 4.0 temperature control technology", including mold heating, casting point cooling, refrigeration and other new-generation optimized integrated temperature control units, with software system introduced in series to internet, fully realizing remote monitoring, automation and intelligent digital control. High-end industrial temperature control Internet of Things system responds to the industrial temperature control demand advocated by the new era.

At the exhibition, high/semi solid auto shock absorption tower newly provided by Yinbaoshan also became the focus of all audiences. The behavior art of artisans in "aluminum color" or "AODE LOGO golden" attracted numerous audiences to take photos on the spot, and was also in line with AODE Machinery's long-term spirit of craftsmanship and innovation in the industry.
President Zhang Libo and Deputy Secretary General Zhang Shangen of China Foundry Association as well as President Cai Zifang, Former President Liu Xiangshang and Secretary General Zhang Pei of Hong Kong Foundry Association visited AODE for guidance.

Hall 1H51: Hong Kong Productivity Innovation Development Council organized the live demo of Industry 4.0 production line equipped with AODE mold temperature control units.

Once again, thank all the new and old customers and leaders from all walks of life for their attention and support to AODE. AODE Machinery will continue to provide overall solutions for die casting mold temperature control and contribute to the industry development. In 2019, DMP will be moved to the largest exhibition hall in Bao'an District, Shenzhen City. Let's meet in Shenzhen in 2019!